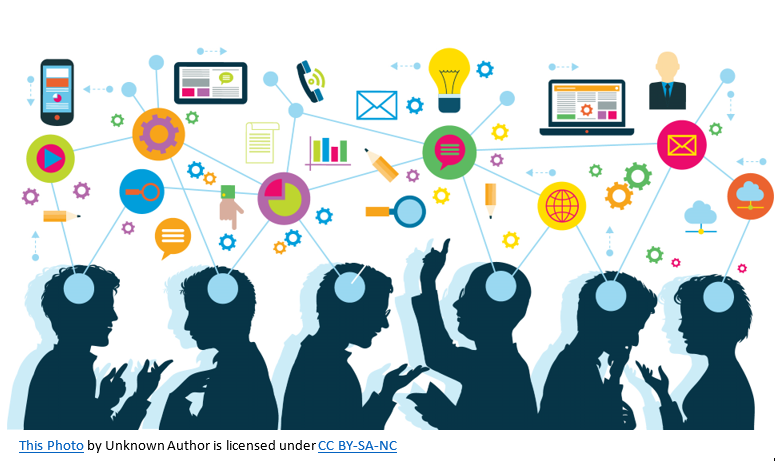 Written by Accessibility Partners
Remember your first day of school, at any grade? Especially if it was a new school and you didn't know where anything was—your locker, your homeroom, science class, and most importantly, the restroom? There's a tremendous learning curve, no pun intended, with new environments. And for many, especially parents, the introduction to e-Learning or virtual classrooms that young students are utilizing today, can be daunting. While teachers and administrators may be adept at creating lessons and moderating digital classrooms, the classroom is still just as varied remote as they pupils are in desks. That is to say, the learning styles vary online just as much as they are in-person. As such, they must be accessible.
With any technology, virtual learning can bring education to
a larger breadth of students and eliminate the need for everyone to be in the
same classroom. This is especially beneficial in times of health crises and
schools are closed for the foreseeable future. "According to federal law,
children with disabilities have a right to a free, appropriate public education
whenever and wherever schools are operating. An estimated 14% of public school
students receive special education services in the U.S. But as schools shift to
online tools such as Google Classroom and Zoom, some of those students — who
may be nonverbal, or who may be used to receiving one-on-one support — may not
be able to adapt or follow along." (NPR)
To be inclusive of students of all abilities, Accessibility
Partners want to share some of our suggestions to make general online learning
more accessible to students. Our suggestions have been curated from over a
decade of working with premier online education providers to make their
distance learning platforms more accessible to technical accessibility
standards for students with disabilities. These suggestions can be employed by
students to make their material more accessible to their peers or teachers with
disabilities, and educators to ensure curriculum can be usable by all.
Captions and audio description on multimedia,
especially videos. Ensure that audio is synced with the visual output of the
video
Alternative text descriptions for any
non-textual items, like graphics, maps, and more.
Extra time for assignments, as needed. One
higher level education provider, ExamSoft,
states "Exam timer extensions can be applied to a student's account to ensure
that students will always have the appropriate amount of time to complete exams".
Labeled form fields, especially on assignments
and examinations that require textual input
Good color contrast. Ensure light colors are on
dark backgrounds, and vice versa
Easy keyboard navigation, especially as students
shift away from the mouse and use the tab keys or a track pad to cruise through
a page.
Clear and transparent directions for assignments
at grade-appropriate levels
But also look for anecdotal evidence. PowerSchool, one of the largest providers of online learning and management at the K-12 level, has an entire page devoted to their accessibility. "At PowerSchool, we are committed to meeting the needs of people with disabilities in a timely manner by removing barriers to accessibility and adhering to accessibility requirements." If inclusion is important to you, looking for a provider that also mirrors your values is a step to ensure the route to a passing grade.
Let us know how these tips work for you! Want to chat after
class? Reach out to us: Info@AccessibilityPartners.com.